See what some of our clients had to say about the quality, service and expertise of David Morris Group. We value all of our clients' feedback and would love to hear from you. Please feel free to contact us.
"Want to thank you for all your expertise and knowledge of the market and for telling us what we needed to hear not what we wanted to hear. My only regret is that I did not hire you sooner."
"The David Morris Group provided us with accurate and timely information as to our real estate market. This allowed us to make sound long range decisions. Bottom line. We were able to buy and sell to meet our family objective. I would use them again."
"Excellent, exactly what I expected from David Morris."
"The David Morris Group was there for me when I sold my house and purchased my next home. They are incredibly knowledgeable about the market and understand how to guide both buyers and sellers through the often difficult process, with attention to detail and in the best interests of their client. In my experience the transactions were smooth and hassle free, allowing me to enjoy the life change knowing that the David Morris Group could be relied on to represent me in an expedient and professional manner. I recommend them highly in this complicated real estate market. "
"Our experience with the David Morris Group was beyond amazing. We were moving here from Portland, Oregon. We only had 3 days to find a home if we wanted to move in immediately. Susan sent us listings daily, and when we came to look, Shauna walked us through the process seamlessly. We closed the day the movers arrived, and we LOVE our new home. Shauna took care of many details for us that were above and beyond the normal scope of a realtor's duties. We would recommend this firm to anyone."
"Excellent service and if I have the need to sell again I would select David Morris to handle the sales and business needed."
"Very prompt in returning calls, answering questions, marketing and photography was outstanding."
"We decided to list our home with the David Morris Group because they provided a very thorough, logical and analytical explanation about the current market conditions and reasoning for the asking price we ultimately decided on. We are very comfortable with our decision and enjoyed a timely
and efficient sale transaction."
"I wanted to take this time to thank you personally regarding all that was handled so perfectly in selling my Aunt's home in Reno, NV. As executor of her estate, handling a long-distance transaction from Philadelphia was quite a feat. I was amazed that your pinpoint accuracy in making all things run smoothly and efficiently was carried out with the utmost professionalism! You took every worry off my list! Thank you for being there at such an opportune time creating a most successful and profitable exchange! I'll do business with you any day of the week!"
"David Morris Group helped me find "home". They took the time to get to know me and what 'home' looks like for me. They filtered out all the noise and found the perfect fit. Been in my home for five years and am so happy here. Thank you!"
"To everyone who is thinking about buying or selling a home. I was referred to David Morris Group by my mortgage company and I must say it was one of the best moves I ever made when buying my home. I bought a short sale home and David was always there for me. He and his staff worked tooth and nail for my best interests. I cannot say enough great things about the David Morris Group and when I sell my home I will use the David Morris Group, that's how great I think they are!"
"A short note to say Thank You. Recently I sold and purchased a home using The David Morris Group. We had a realistic calm experience throughout. Although the seller of our new home threw some unexpected hurdles in our path David handled them professionally and the results were superb. I do not hesitate to recommend The David Morris Group for anyone's real estate needs."
"Their word is their bond; they do what they say they will do, show up on time, return phone calls, answer questions and honestly take a client-centered approach to doing business. That's pretty hard to find these days anywhere, much less in a Realtor's office. Nonetheless, that was our experience with The David Morris Group. They have the experience and resources to answer the question: "how do we get there from here?", when it comes to selling your home or buying your dream house."
"David Morris is one of the most professional realtors I have ever worked with, and I have worked with many, having practiced real estate in California since 1991. When I need a Reno realtor for my family or my clients, I have a lot of choice. David is at the top of that list. You can rely on David and his team to be straightforward, realistic, extremely knowledgeable in the market and up to date in the always changing real estate business."
"The David Morris Group did an incredible job helping me with selling my rental house. I had not seen the house for a few years and when David met me at the house for the first time I was devastated. The renters had trashed the inside of the house and I had no idea what I was going to do. David's group got right on it with quotes from different companies for all the repairs the house would need. All I had to do was approve them. They coordinated all the repair jobs and made sure they were done right and even took out the garbage for pick up during the repairs! They took all my worries away from me. When the house was ready to put on the market they kept me informed of every step and had my best interest when an offer came in. They made the entire experience so smooth and easy which was incredible to me considering how bad the house was. The whole process from start to "sold" took only two and a half months, incredible! I will be forever grateful for everyone at the David Morris Group and would recommend them to anyone."
"I want to thank you [Tami] and the entire David Morris Team for making my buying of real estate experience a delight. You all have done a fantastic job and made it flawless. Without a question, I endorse your team for all the real estate needs in Reno, NV. Your personal commitment to go beyond the call of duty to help the clients like me is extraordinary and adds extra touch to the process. I appreciate everything you have done with all the details and the execution of action items associated with my purchases."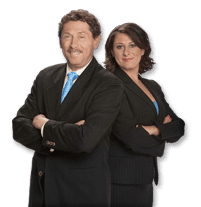 Contact DMG
David has more than 30 years of successful real estate experience and understanding ofthe northern Nevada region.