Since entering the real estate profession in 1977, David Morris has committed himself to achieving some lofty goals. He has been a consistent Top Producer, ranking in the top 1% of all Realtors nationwide. He is Nevada's Number One RE/MAX agent and has been the number one agent for the entire RE/MAX Southwest Region which encompasses Nevada, Arizona and New Mexico.
Commitment
David Morris knows all about commitment. As a full-time Realtor/Broker, he has committed himself to providing the highest quality of service to his clients in all their transactions.
David knows that you have many options when selecting a Realtor, so he appreciates the opportunity to serve you. Residential, commercial and investment clients know they can count on him to deliver.
Qualifications
David realized early on that he was going to have to prepare himself for the challenges of professional life. He systematically set about educating himself by earning a BA in Marketing from the University of Nevada, Reno. Then it was on to extensive continuing education, earning the designations CRS, CRB, ABR and SRES (distinctions held by fewer than 3% of Realtors nationwide). He is also a member of ERC, EDAWN and Rotary and is a CCIM applicant.
These credentials and the knowledge they represent, combined with a passion for real estate are an important part of the competitive edge that David has when he sits down at the table to negotiate for his clients.
Communication
David understands that buying and selling real estate can be a stressful experience. That's why he makes sure you're informed every step of the way and all of your questions are answered. After presenting you with a custom-tailored marketing strategy designed to meet your specific needs, David and his staff go to work. This effort doesn't cease until your transaction is successfully completed.
After all, if you're like most people, real estate is the single biggest investment you'll ever make. David smoothes the way.
Dedicated
David is extremely single minded when it comes to the success and satisfaction of his clients. He won't rest until all of your needs have been met and your goals attained.
But, there are two sides to David.
David is a family man and has two wonderful daughters, Lindsey and Shauna, in whom he takes great pride. Outdoor activities, the arts, cooking together as a family, and skiing and scuba diving are just a few of the activities that are part of their lifestyle.
Whatever David does he is committed to doing the best. He is dedicated to a good quality of life for his family and yours.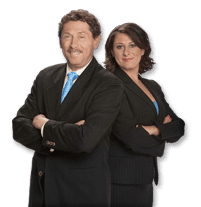 Contact DMG
David has more than 30 years of successful real estate experience and understanding ofthe northern Nevada region.