When it comes to quality of life, enjoyment and healthy lifestyles, it's hard to beat Reno. The friendly and vibrant population, abundance of outdoor recreational opportunities and exceptional weather combine in a way that makes greater Reno an exceptional choice for putting down roots. And while so much has changed since it was given the 'Biggest Little City' moniker, it's clear to anyone who visits that Reno is just the right size to offer limitless fun and opportunity while still preserving a close community feel.
Recreation:
For the active and outdoorsy bunch, the Truckee Meadows offers almost unlimited recreational choices. From our renowned golf courses to the pristine waters of Lake Tahoe and other local lakes and rivers, there's tremendous fun to be had year-round. Hiking and biking trails snake through the hills and mountains as the Truckee River winds its way through the heart of downtown. Our state parks and public lands are seemingly endless for those who wish to explore high desert ecosystems and rugged beauty. The mountains that surround Lake Tahoe are sprinkled with world class ski resorts and snow parks. The resorts and winter sports areas are blessed with abundant snow, excellent accommodations, and boast some of the best skiing, snow shoeing and snowmobiling in the country. And, each year, when the snow melts and yields to the warm rays of the sun, it's almost impossible to beat the memorizing, clear blue waters of Lake Tahoe.

Dining, Nightlife and Shopping:
In addition to the endless shows, concerts and performances that one might expect from a former casino city, the array of dining, nightlife, galleries, boutiques and theaters are not to be missed. The entire downtown and midtown areas of Reno have enjoyed tremendous investment and renewal projects over the last two decades and that effort is immediately apparent. Fortunately, this investment has favored locally-owned businesses over national chains and franchises, which has helped form a unique and contemporary downtown and midtown charm. The scenic corridor flanking the Truckee River is resplendent with exceptional restaurants, boutiques and cafes, and there are dozens of places to stop along the Riverwalk District to enjoy some of Northern Nevada's best eateries and bars. The specialty retailers, clothiers and elegant shops that punctuate the downtown and midtown areas offer variety, quality and friendly encounters at each stop.

The People, The Weather, The City:
What makes a great city? Certainly not one specific thing or another. Arguably, it takes a combination of attributes in the right balance to support exceptional and enjoyable living. And this is precisely what the Truckee Meadows, City of Reno, City of Sparks and Tahoe Basin have. The weather is superb – either bathing the area in clear, sunny days (over 300 sunny days a year) or restoring vital snowpack to the Sierras. The people who have moved to the region over the last twenty years are friendly, progressive and community-minded. Affordability ranks high as well. From buying homes to enjoying a meal out, the area remains quite reasonably priced. And best of all, Reno-Tahoe seems to strike that rare balance of having plenty of space, fresh air and absence of congestion, while maintaining a vibrant, exciting and spirited personality. With attributes like these, who wouldn't want to call this home?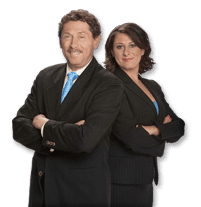 Contact DMG
David has more than 30 years of successful real estate experience and understanding ofthe northern Nevada region.