Selling Distressed Properties
Are you struggling or behind on your mortgage payments and in danger of foreclosure? David Morris Group can help you. Rising interest rates, unpaid bills, job loss and health problems are just a few of the factors that can force a homeowner into financial distress. Most homeowners, overwhelmed by debt, choose to simply "give up" on their house, and allow the bank to foreclose. Rather than choosing foreclosure, let's talk and see if a pre-foreclosure sale is for you.
Expertise in Selling Distressed Homes
We have expertise in selling pre-foreclosed homes. If you are not sure what this means or if it applies to you, simply contact us and we will help answer your questions. We have decades of knowledge and experience in the Reno, Sparks and Lake Tahoe area, and can help you with selling your home no matter the conditions. We understand the time and financial restraints of your situation and know how to aggressively negotiate the best terms and options for you.
We will listen to your needs, understand your time table and work with you to get results. With the current market presenting unexpected obstacles, as well as so much inventory to choose from, it is imperative that you have an experienced agent who is sensitive to your special circumstances and does not waste any time getting your home under contract.
Contact us today, with no obligation. Together, we can work through your housing challenges and rebuild your future for you and your loved ones.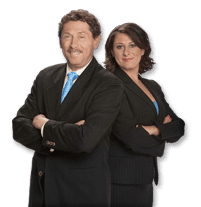 Contact DMG
David has more than 30 years of successful real estate experience and understanding ofthe northern Nevada region.