Selling your home is one of the largest financial transactions you will make. How much is it really worth? How long will it take to sell? How do you handle buyers making undesirable offers? As top-rated real estate agents in the Reno, Sparks and Lake Tahoe area with decades of experience and a proven track record, it is our job to guide you through this complicated process, from beginning to end. We want you to get the maximum value for your home, within your time frame.
The Right Agent Can Make or Break the Sale of Your Home. Choose David Morris Group
Here are just some of the things that David Morris Group will do to market and sell your home:
Buyers want to buy your home for as little as possible. Through detailed comparisons between your home and recently sold homes, and other properties currently on the Reno, Sparks and Incline Village market, we can determine what your home is really worth in today's market. In the industry this is called a Comparative Market Analysis (CMA). To get your CMA free of charge, with no obligations, just give us some information here (link to Your Home's Value Page), and we'll get back to you right away.
Buyers have their own timelines, which might not be yours. We make sure they don't waste your time by qualifying them by evaluating their real ability to afford your home.
More buyers interested in your Reno, Sparks or Incline Village home means more money in your pocket when it is sold. Our extensive marketing of your home assures you maximum value. For example, this website will market your property all across the web. It will appear on Yahoo Real Estate, Microsoft MSN HomeAdvisor, and other top national sites. We can place your home on our website within a few minutes, and we have a section to specifically highlight and feature your home.
When we begin marketing your home, we will immediately notify all buyers that we are assisting in finding their ideal home. We'll also notify all the real estate agents in this area that we work with, who quickly tell their homebuyers. Our established networks provides a powerful way to jump-start the sale of your home.
A team member of David Morris Group will walk through your home with you. Our experts will give you recommendation on how to present your property to maximize its selling price. Some improvements are worth it, and some are not. We'll help you make the right choices.
Contracts are complicated, and can sometimes be intimidating. You don't want to go to a closing with any doubts. You will have the full benefit of our Reno, Sparks and Lake Tahoe real estate experience and knowledge for a smooth and successful closing. We recommend that you do not sign on any dotted lines without consulting with us first.
Most notably, you will not pay any up front costs for our services. So you can bet that we will work hard to get your home sold, for as much as this market will possibly bear. We will also work within your time frame and your needs. For example, sometimes it can be hard to sell and move out of your current home, and buy and move into a new home, all at the same time. Our decades of experience will help you make this a smooth process.
Call or email us today and request your free In-Home Presentation. We will come to your Reno, Sparks or Incline Village home or office, and present you a plan that details exactly how we will market your home. There is absolutely no obligation, so don't let this opportunity pass. It is part of our job as top-ranked real estate agents to offer you this service.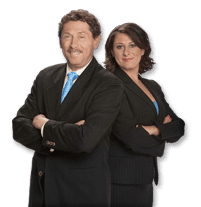 Contact DMG
David has more than 30 years of successful real estate experience and understanding ofthe northern Nevada region.