The Washoe County School District includes the Reno/Sparks metropolitan area, Incline Village, Gerlach, Empire and Wadsworth. The University of Nevada, Reno is the state's leader in education and research, attracting the students from across the state, country and around the world. Truckee Meadows Community College is continually growing and finding new ways to prepare students for the real world.
There are 64 elementary schools, a special education school, 15 middle schools and 12 comprehensive high schools. High school students may also apply to attend Truckee Meadows Community College High School (a magnet school), Washoe High School (an alternative school), or the Academy for Arts, Careers and Technology which offers a wide range of advanced level occupational classes.
Although the majority of the elementary schools operate on a traditional calendar, there are eleven on a multi-track, year-round schedule and 13 on a single-track, year-round schedule.
Additionally, the District sponsors eight public charter schools.
K-12
Preschools
Public Elemmentary Schools
Public Middle Schools
Public High Schools
Public Charter Schools
Private Schools
Higher Education
Sierra Nevada College
www.sierranevada.edu
Phone: 775-831-1314 ext. 7411
Location: Incline Village, Nevada
Grounded in the liberal arts with opportunities for studying in more than 30 majors, minors and concentrations, at Sierra Nevada College our spectacular location is used to the fullest. Here, a nearby alpine meadow or mountain peak provides the sort of hands-on experience students at other schools can only read about. Our ski resort management, entertainment technology and entrepreneurship programs stand apart. And our new Tahoe Center for Environmental Sciences (shared with U.C. Davis) affords even greater opportunities for learning.
Truckee Meadows Community College
www.tmcc.edu
Phone: (775) 673-7042
Location: Reno, Nevada
Truckee Meadows Community College offers more than 100 associate degrees and certificate of achievement programs ranging from automotive technology to nursing to paralegal.
University Of Nevada, Reno
www.unr.edu
Phone: (866) 2-NEVADA(263-8232)
Location: Reno, Nevada
Established in 1874, the University of Nevada, Reno is the oldest institution, offering more than 70 undergraduate majors and 150 academic programs. More than 91 percent of classes are taught by faculty members and the student-to-faculty ratio is 17:1. At the University, undergraduate students have the opportunity to participate in a diverse range of research projects, working closely with faculty mentors. UNR is one of the top 120 universities in America for funded research, according to the Carnegie Foundation, and repeatedly ranks as one of the nation's best universities by U.S. News Report. With more than $80 million in research expenditures, UNR is the leading research enterprise in Nevada's higher education system. Facilities include technologically advanced classrooms and first-class laboratories. Learning is a partnership between students and faculty involving studying, research and hands-on experience. Students can get involved with over 150 clubs and organizations, sororities, fraternities and the study abroad program. Seven residence halls offer a variety of living options, including living learning communities. Aside from receiving an extraordinary education, UNR offers numerous opportunities for financial aid and scholarships.
Western Nevada College
www.wnc.edu
Phone: (775) 445-3277
Location: Carson City, Nevada
Western Nevada College is located in Carson City and offers more than 50 associate degrees or certificate of achievement programs, as well as a Bachelor of Technology.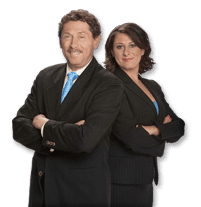 Contact DMG
David has more than 30 years of successful real estate experience and understanding ofthe northern Nevada region.