Shop for your dream home anywhere, any time and rely on David Morris Group's expertise when you need it. Listingbook allows you to search for homes like an agent.
Through Listingbook, we empower you with 24/7 access to in-depth detail on all properties listed in our area. You can adjust your search criteria at any time and see details like days on the market, price history, additional photos, virtual tours and more.
When you find a property you like, you can save it as a "favorite" and with just a click easily share it with your David Morris Group agent. You can leave a message for your David Morris Group agent through a secure system – no need to look up email addresses.
As a home seller, your property is brought to the attention of buyers already working with real estate agents and whose search criteria meet your house. You can even keep tabs on why that smaller house down the street is listed at a higher asking price. No guesswork when you've got full access to information on your competition.
The best part is that this is all free to you.
For more information on Listingbook, contact us by filling out the form below.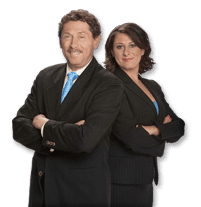 Contact DMG
David has more than 30 years of successful real estate experience and understanding ofthe northern Nevada region.