Our Company's Management Benefits:
• Being established since 1981 translates into real local knowledge and experience
• Approved and tested leases with customized updated addendums
• Fair Housing Compliant tenant screening process which includes credit, reference, eviction and criminal background checks
• Full time staff available six days a week as well as a 24 hour emergency contact line
•An established inventory of suppliers, vendors and workmen that are properly licensed for any emergency, maintenance and repair needs
• Interim inspection policy for all tenants with comprehensive inspection reports. Email photos from property inspections also available
• 24 hour features include: Interactive internet site with photos and rental applications on line including online rent payment option, on site drop box for rent payments, and a messaging service for all staff
•Full time agents to show properties and respond to rental inquiries
• Fully automated monthly accounting systems with reporting for owners statements plus year-end recap reports for all properties
• Direct deposit capability of monthly draw upon owner request
• Member: National Association of Realtors, Nevada Association of Realtors, Reno/Sparks Association of Realtors and Northern Nevada Regional Multiple Listing Service
• Commitment to customer satisfaction, good tenant relations, and preservation of capital assets
• Knowledgeable with evictions, local court systems and guidelines and all process serving procedures

FULL SERVICE MANAGEMENT SERVICES Include:
• Single family or condo approved lease agreement including updated addendums tailored to specific needs
• Various advertising of the property including, Multiple Listing Service and photographic display on our internet web site: DavidMorrisGroup.com, REALTOR.com and Craig's List and numerous other internet marketing sites that are updated weekly
• Comprehensive property evaluation and inspection prior to tenant occupancy with recommendations and guidelines for best rental return
• Full MLS services and co-brokerage commission offerings to all Northern Nevada Regional MLS REALTORS including online applications for speedy tenant evaluation
• Signage and lock box access for Realtors and approved vendors
• Automated accounting system set up
• Tenant showings
• Property management contract covering your specific requirements
• Nevada Licensed and specialty permitted Property Manager on staff

Monthly management fees include:
• Rent collection
• Monthly accounting statements
• Disbursement of funds
• Assessment and collection of late fees
• HOA violation follow up and fine collection
• Repairs and maintenance supervision
• Staff recommended local licensed and insured repair contractors
• Various "drive by" inspections
• Year-end accounting owner statements
• Banking services including direct deposit (recommended)
• Posting of eviction notices, notices to pay, notices of breach
• Summary Eviction filing

New Tenant Lease includes:
• Signage and lock box
• New MLS listings
• Internet advertising, Realtor.com, DavidMorrisGroup.com, MLS and Craig's List and many more
• Email and fax network publication of availability to network leasing agents
• Property showings by our leasing agent and other MLS rental agents
• Rental commissions paid to renting agent
• Tenant application and screening service including credit report
• Move-in preparation of property
• Execution of lease with tenant and tenant orientation to rules and regulations and collection of guaranteed funds upon move-in
• Executed copies of documents to all parties
• Tenant check-in report provided to tenant at move-in

Tenant lease renewal includes:
• Interim property inspection with tenant
• Interim repair and maintenance condition report with photos
• Repair and maintenance coordination as required
• Review market conditions on rental rates and terms
• Negotiate and execute new lease

We appreciate the opportunity to discuss our qualifications with you. Please let us know if we can provide you with our references to assist in your decision about our company.

Questions? Email us at [email protected] for complimentary
information or call us at (775) 828-3292.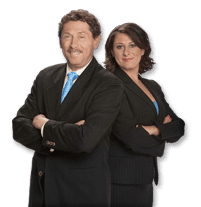 Contact DMG
David has more than 30 years of successful real estate experience and understanding ofthe northern Nevada region.