Congratulations on your decision to buy a home for the first time. You might be a bit afraid or intimidated by the whole process of buying your first home. That's perfectly natural. As top real estate experts in the Reno, Sparks and Lake Tahoe area, it's our job to guide you from beginning to end. Below you will find some questions to consider when buying a home for the first time.
David Morris Group will take the time to walk you through each and every step of the buying process. Please feel free to ask us any question – we're here to make you comfortable.
Together, we will consider:
How much can you really afford?
How to qualify for a mortgage.
How much cash you should put down.
How to buy a home with little or nothing down.
What it takes to get approved for financing. What banks and other financial institutions are looking for.
How much your payments will be.
The tax advantages of buying.
Is renting or buying better for you?
Down payment help is out there. Click here to find out if you're eligible.
Tell us what your buying situation is, and we'll get right back to you with how we can help. This is completely free, and there is no obligation or strings attached. We love to guide first-time home buyers through the process.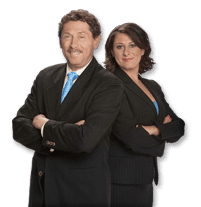 Contact DMG
David has more than 30 years of successful real estate experience and understanding ofthe northern Nevada region.