As top-ranked real estate agents in the Reno, Sparks and Lake Tahoe area we are here to guide you through the entire home buying process, from viewing houses and financing, to aggressively negotiating on your behalf to making sure the final contract is in your best interest. David Morris Group is the real estate team to use in northern Nevada.
Your home is probably the biggest purchase your family will ever make, and it involves many decisions that go beyond simply choosing one you like.
David Morris Group will help the home-buying process easier on you:
You will have full access to ALL homes available on the Reno, Sparks and Incline Village market, even listings not yet on the MLS, through our professional Nevada real estate affiliations.
David Morris Group's expert local knowledge of the Reno, Sparks and Incline Village area is invaluable to you. But we know more than just real estate; We are also authorities when it comes to local schools, neighborhoods, the local economy and more.
Every local real estate market has its own sales trends and opportunities to buy. This can vary greatly, even from one neighborhood to the next. We are experts in monitoring these trends and steering you into opportunities and away from traps.
What is the true value of the house you are interested in? Is it priced too high? Is it a bargain that you should jump on? We help home buyers make the right decisions every day, and we'll make sure that you get the best value for your money.
Negotiating with sellers can be stressful. One of our strengths is our ability to aggressively negotiate. We will help you negotiate, so that the final contract includes the best possible terms and conditions.
You should know absolutely everything about the house and property you are buying. A member of the David Morris Group team will view every home with you that you are interested in. Prior to closing we will make you fully aware of any and all inspections available to you.
We want you to have confidence when signing documents. Contracts are filled with complicated terms and clauses that can greatly affect your future life in your new home. You will receive the full benefit of our real estate knowledge and experience to ensure you don't encounter any contract hazards.
Let us represent your best interests in your search for a new home in the Reno, Sparks and Lake Tahoe area. Contact us for assistance whether you've just begun your search or you think you've found your perfect home. David Morris Group can help.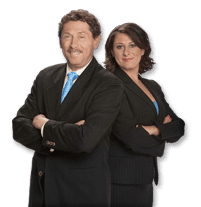 Contact DMG
David has more than 30 years of successful real estate experience and understanding ofthe northern Nevada region.