When looking to buy a house in the Reno, Sparks or Lake Tahoe area, you want to be sure you select the right Realtor to find the home you're looking for. This may be one of the biggest purchases you and your family ever make. The team at David Morris Group is experienced in finding you the perfect home, as well as aggressively negotiating to get you the best deal. We'll help you search for the house you want and give you the resources you need to make the right decision.
Search Homes – Search through listings in the Reno, Sparks and Lake Tahoe area to find your ideal home.
Information for Buyers – Buying a home involves many difficult decisions. Make sure you have all the information you need to make the right decisions.
Distressed Properties – Get information on buying distressed properties / short sale houses.
First-Time Buyers – If you are a first-time home buyer in Reno, Sparks and Lake Tahoe, you want to be sure to select a top real estate agent.
Pre-Qualify for your Mortgage – Pre-qualify for a mortgage or loan for your Reno, Sparks and Incline Village house or other real estate or property.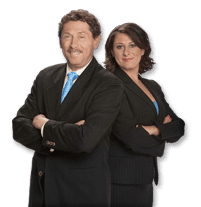 Contact DMG
David has more than 30 years of successful real estate experience and understanding ofthe northern Nevada region.