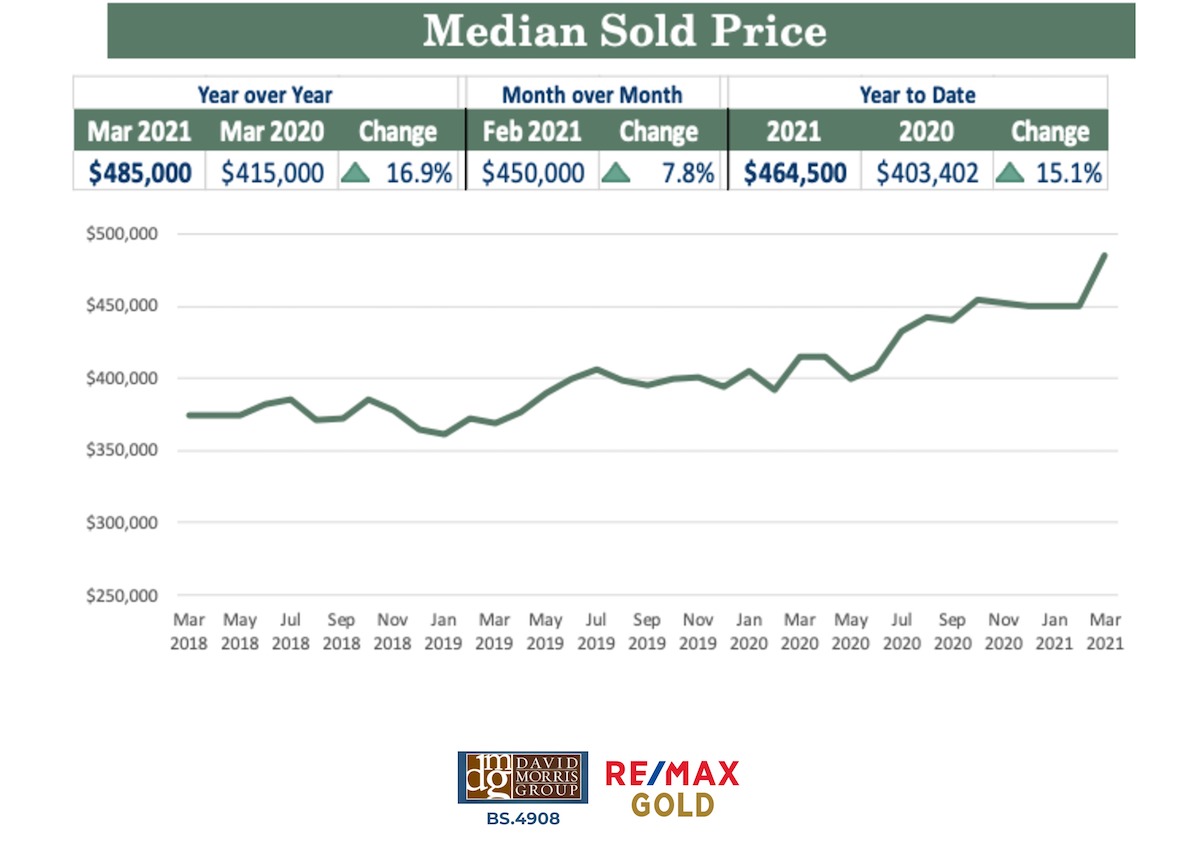 The real estate market continues to change, but the last year has brought unforeseen highs and lows to the Reno market. The current seller's market may add new challenges and obstacles for buyers and new opportunities for sellers. Let's take a look at the current market and how to navigate it.
Record Low Supply
Inventory levels normally hover at a couple of months, but these days, inventory levels are hovering at a few weeks. Fewer homes are on the market has highlighted the shortage of homes in Northern Nevada and the nation. The recession brought the home building industry close to a stand-still, limiting the houses on the market.
High Demand
That low supply level is being matched by a high demand. With more people working from home, the pandemic highlighting new wants and needs in a home, and low interest rates, more buyers are searching for homes. We're seeing more people looking to relocate to Nevada to take advantage of the tax benefits, beautiful weather, great employment opportunities, and variety of amenities that Reno has to offer.
More Refinancing
Record low interest rates have incentivized potential sellers to stay in their current homes and refinance their mortgages to capitalize on those low interest rates.
Navigating the Market
The hot market means that it's more important for buyers to be prepared. Buyers should:
Get prequalified. You need to know how much house you can afford to buy before you start looking.
Make a strong offer. If you come in with an offer below asking price, it's likely you'll be outbid, and your offer won't be considered.
Have extra cash ready. Homes are going above asking price and above appraisal values. Having the money to cover the difference is imperative to getting to the closing.
Hire a real estate professional who has the necessary experience and negotiation skills to advocate on your behalf in a challenging market. You must have someone who knows this market and knows how to structure an attractive offer that has the best chance of being accepted by a seller in a multiple offer situation.
The hot market also means that it's a great time for sellers to capitalize on the market. Sellers should:
Be prepared for multiple offers. It's likely that your home will create a bidding war amongst buyers.
Review each bid with your agent to determine which one is the best fit.
Move quickly. Some buyers prefer a quick closing, so be prepared for things to move quickly after accepting an offer and closing on a home.
The seller's market is moving quickly, and if you need help navigating the hot Reno market, contact the David Morris Group. We're here to offer our expertise, and we'll be by your side every step of the way–give us a call at 775.828.3292.
https://davidmorrisgroup.com/wp-content/uploads/2021/04/David-Morris-Group-Navigating-the-Hot-Reno-Market-2021-Reno-Real-Estate-Market-Reno-Sparks-Real-Estate-Market-2021-Sellers-Market.jpg
848
1200
Shauna Morris
https://davidmorrisgroup.com/wp-content/uploads/2015/03/david_morris_head_logo.png
Shauna Morris
2021-04-07 12:18:50
2021-04-15 20:26:32
Navigating the Hot Reno Market