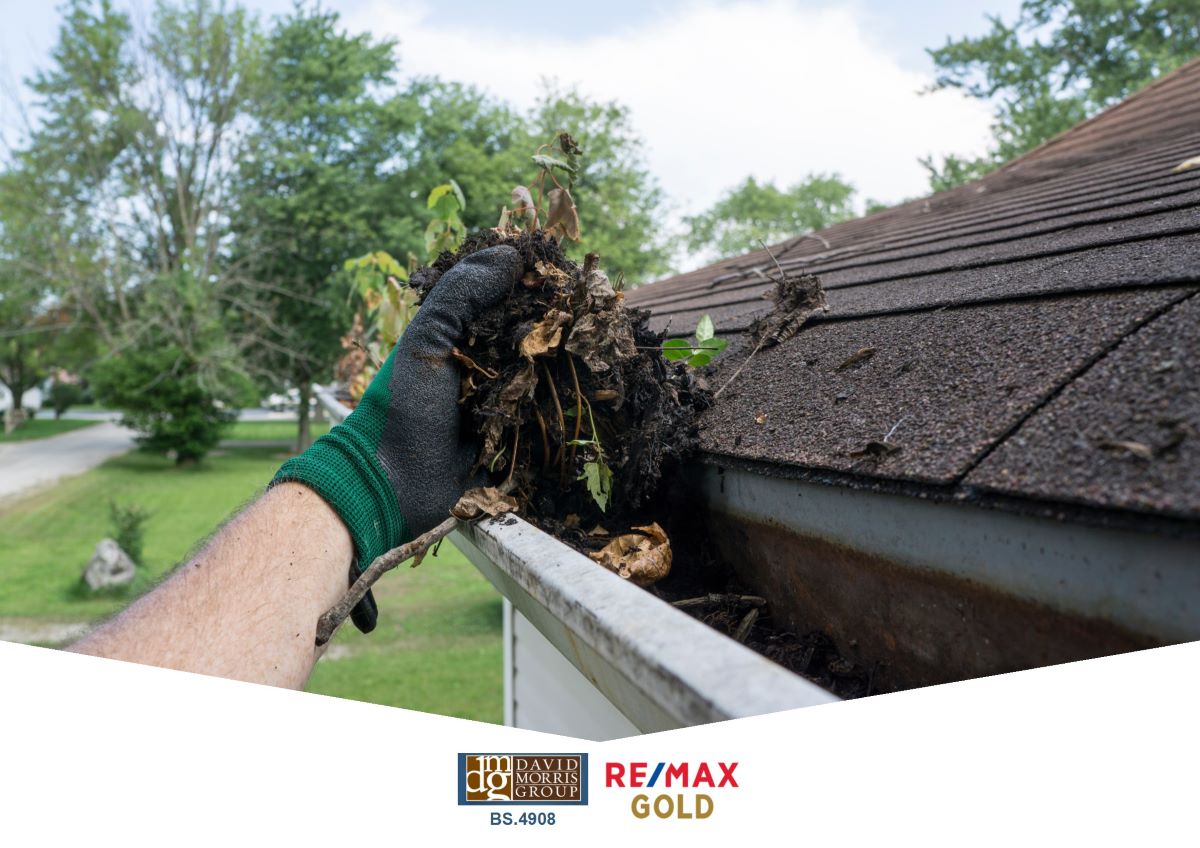 Home improvement projects may not be the first thing on your to-do list this fall, but preparing your home for the chillier months ahead is essential.  Tackling a few chores while it's still relatively warm will help make your home more efficient and more capable of withstanding whatever winter brings this year.  Do these home projects now to avoid costly repairs this winter.
Chimney
Make sure the chimney is clean, clear, and in good shape. Small critters like squirrels and birds can sometimes reside in the chimney during the spring and summer months. Leaves and other materials can also get stuck inside, and a backup in the flue can cause a fire.  Despite the horror of a charred animal, any blockage will become a stinky mess in your home. Get ahead of any smoke or ash-related incidents by giving the whole set-up a good cleaning!
Gutters
Fall will undoubtedly drop a ton of leaves into your gutters, so cleaning them out now is best to make room.  Take some time (or have a handyman climb that ladder) to check your home's gutters for potential blockages. Cleaning them out will allow water to drain properly, preventing water damage down the line.  The cleaner your gutters are, the fewer high-cost repairs are in your future. 
Roof
This summer has been HOT! Sun exposure and general wear and tear can cause roof and siding materials to warp, chip, and more. Fixing them now will be much easier than when a leak is buried under several feet of snow in the thick of winter. 
Weather-Proofing
Make sure your doors and windows are adequately sealed against the elements. Cracked, chipped, or damaged seals can cause you to lose heat and have higher energy bills. Weatherstripping, caulking, or other protective materials keep the heat in and the nasty weather out.  Also, ensure that doors and windows are properly attached to their frames, with no gaps or cracks.
Tackling these projects around your home now can help avert disaster later in the year.  Have a trusted home repair pro take care of these check-ups, and if any repairs are needed, you can start coordinating those before the first cold snap blows in.
If you're looking for a great REALTOR® to show you around the Reno-Sparks area, contact the David Morris Group. We're happy to be your helpful guide. Give us a call at (775) 828-3292.
https://davidmorrisgroup.com/wp-content/uploads/2022/09/Do-These-Home-Projects-Now-to-Avoid-Costly-Repairs-This-Winter-David-Morris-Group-Reno-Real-Estate-Sparks-Real-Estate-homes-in-Reno-homes-in-Sparks-local-real-estat.jpeg
848
1200
Shauna Morris
https://davidmorrisgroup.com/wp-content/uploads/2015/03/david_morris_head_logo.png
Shauna Morris
2022-09-23 15:58:22
2022-09-23 15:58:22
Do These Home Projects Now to Avoid Costly Repairs This Winter