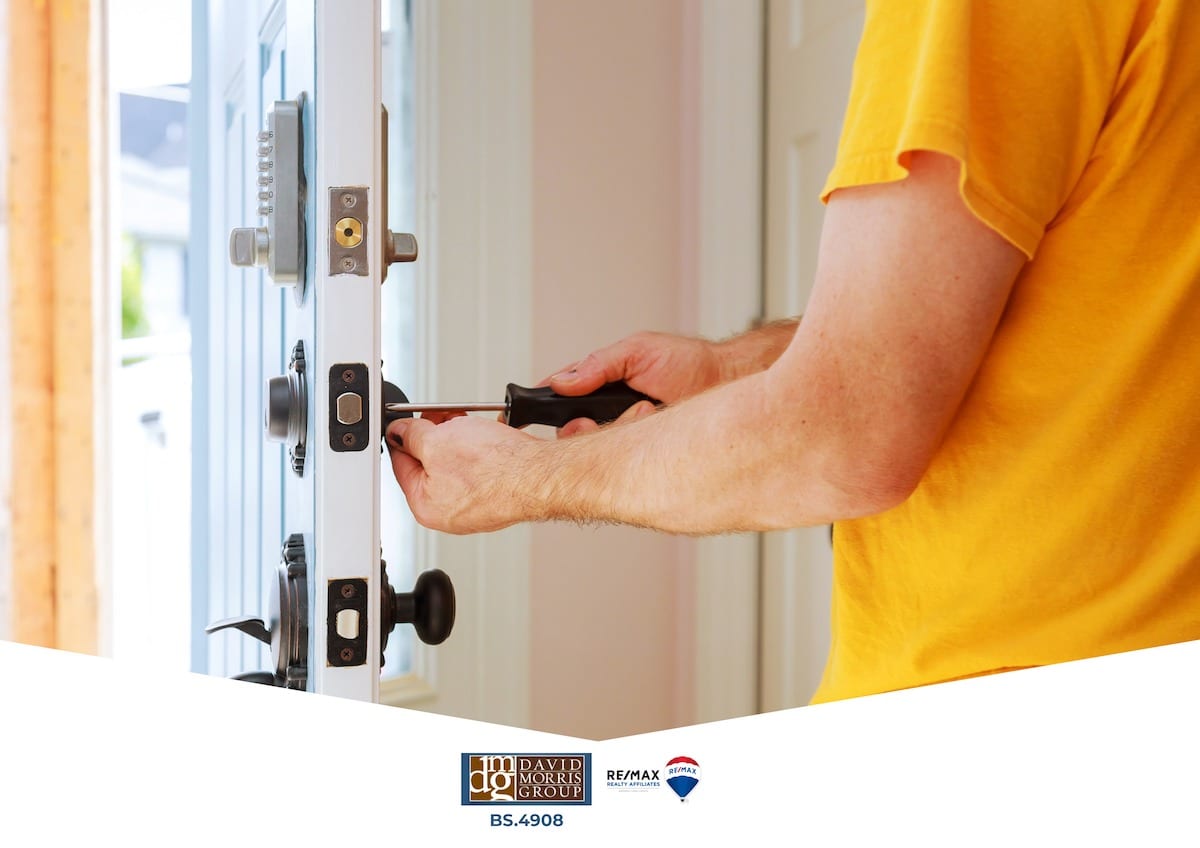 You've found your dream home, made an offer, gone through inspections and negotiations, and are finally being handed the keys, but what's next? You've just made one of the largest financial decisions of your life, and while there's a lot of excitement and relief to have the keys in your hand, your job is just beginning. Below are some crucial tips for new homeowners to take care of.
Before you move in:
Change the locks – Before you move in, you'll want to change all of the locks and reset the passcodes to any and all points of entry. You never know who the previous owners have given keys to or passcodes to, so to make sure you keep your new home secure, it's best to switch out the locks.
Paint the house – Trying to paint rooms while you're living in the home and have furniture and items in your home to avoid is an inconvenience to put it lightly. Take care of painting projects before bringing in your home items.
Deep clean the home – It's likely that in the midst of showings and moving out, the previous owner had little time to hire a professional cleaner. Consider hiring a team to make sure you're starting off your time in your home on the right foot.
After you move in:
Find a handyman – At some point, you'll need something repaired or a project to tackle, and it's always nice to have someone you can rely on for those things. Find a trustworthy handyman you can rely on to help you with a variety of home service needs.
Get to know your neighbors – You never know when you'll need to ask them to water your lawn or grab the mail for you, so establish a good relationship with your neighbors from the start. It will also help to know who your neighbors are when it comes time to work on things together like trimming trees, replacing fences, etc.
Put important paperwork together – As a homeowner, you'll inherit manuals, warranties, and a variety of other paperwork. It's important to keep these things together and organize them in a folder for when you need them. Be sure to add to that folder as you make updates to your home – they will come in handy when you sell your home!
As a first-time homeowner, it's crucial to have an idea of what to expect and how to handle the responsibility of owning your own home. The David Morris Group is always happy to show you the ins and outs of owning a home and help you make the transition from renter to homeowner seamlessly. Give us a call at 775-828-3292.
https://davidmorrisgroup.com/wp-content/uploads/2020/08/David-Morris-Group-The-Reality-of-Real-Estate_-Crucial-Tips-for-New-Homeowners-Best-Reno-Real-Estate-Broker-Reno-Realtor-Reno-Homes-Reno-Real-Estate.jpg
848
1200
Shauna Morris
https://davidmorrisgroup.com/wp-content/uploads/2015/03/david_morris_head_logo.png
Shauna Morris
2020-08-17 14:11:17
2020-08-17 14:12:41
The Reality of Real Estate: Crucial Tips for New Homeowners